wiki:update_vizy_software
This is an old revision of the document!
---
Update your Vizy software
The easiest way to update your Vizy software is to first get your Vizy on a network that's connected to the Internet. There are a couple simple ways to do this:
Click on one of the links above to learn more.
Once your Vizy is connected to the Internet, point your browser to Vizy (typically vizy.local), log on, click on the ☰ icon in the upper right corner, and select Update.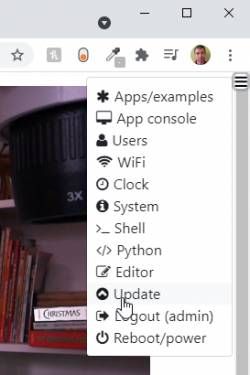 This will bring up the update dialog.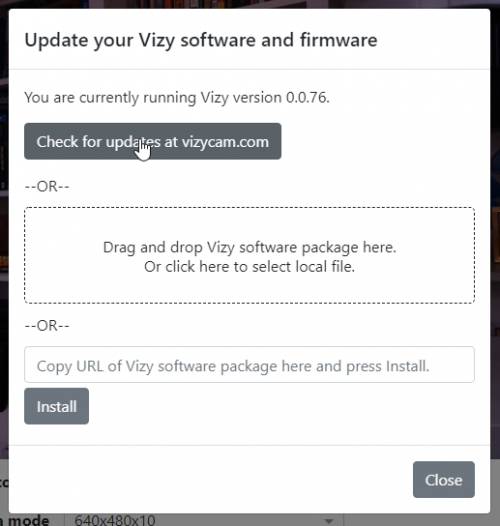 Click on Check for updates at vizycam.com.
If there is an update available, you will be presented with an Install button for you to proceed with the update. If there isn't an update available, you will be informed as such. And if there is an error, it will likely be due to Vizy not being able to access the Internet (please check your Internet connection).
If you click on Install, you'll be presented with a shell-like dialog that will give you a blow-by-blow view of the update process. When it's done, your Vizy software will restart and you'll be now running the latest software. (Sweet!)
wiki/update_vizy_software.1631459095.txt.gz · Last modified: 2021/09/12 10:04 by vizycam