Hook up a monitor, keyboard, and mouse to Vizy
Hooking a keyboard and mouse to Vizy is easy – just plug them into any of Vizy's USB ports.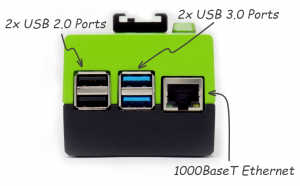 Hooking a monitor to Vizy is easy too, as long as you have the right connectors. Vizy uses a Mini HDMI connector for attaching a display. Vizy will work with HDMI, VGA, DVI, and DisplayPort monitors, and there are adapters available for connecting Mini HDMI to each of these types of monitors (especially Mini HDMI to regular HDMI). Use the Mini HDMI port next to the USB-C port.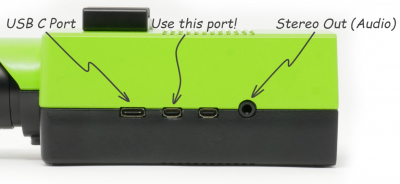 Insert the display connector before you power Vizy on to make sure that the correct monitor parameters are configured. Once Vizy has finished booting, you'll be presented with the Raspberry Pi desktop environment.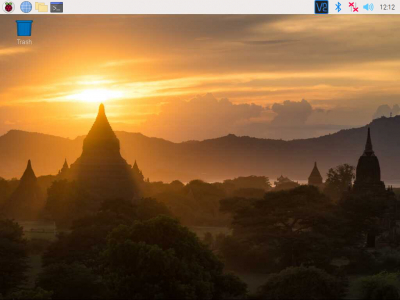 Alternatively
You can connect over VNC to interact with the Raspberry Pi desktop.